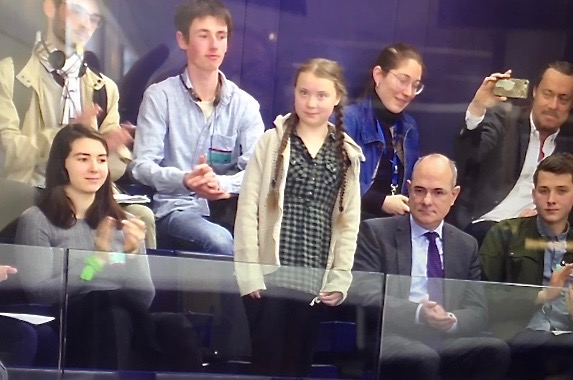 The young Swedish climate change activist Greta Thunberg brought her campaign to the European Parliament today.  
She's been meeting MEPs from the Parliament's Environment Committee to discuss ways to fight climate change.
Earlier in the morning the sixteen year old, who inspired the worldwide "School Strike for Climate",  had this message for young people campaigning for climate change action.  
Out words : of themselves
Dur: 00:23