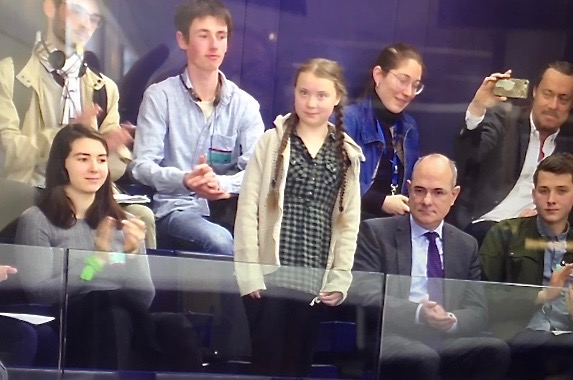 The Swedish climate change activist Greta Thunberg has called on the European Parliament to take action now while there is still time to reverse the ravages of climate change.
The sixteen year old who inspired the worldwide "School Strike for Climate" met MEPs today from the Parliament's Environment Committee in Strasbourg.
She said young people can do a range of things to tackle climate change.
Out words: from happening
Dur: 00:40